According to the Wikipedia the Baobab is the common name of a genus (Adansonia) containing eight species of trees, native to Madagascar (having six species), mainland Africa and Australia (one species in each).This tree is the National Tree of Madagascar.
Other common names include boab, boaboa, bottle tree,the tree of life,upside-down tree, and monkey bread tree. The species reach heights of 5 to 30 metres (16 to 98 ft) and trunk diameters of 7 to 11 metres (23 to 36 ft). It's trunk can hold up to 120,000 litres of water.
According to the Wikipedia, the Baobab Tree is also known as the tree of life, with good reason too. It is capable of providing shelter, food and water for the animal and human inhabitants of the African Savannah regions. The cork-like bark is fire resistant and is used for cloth and rope. The leaves are used for condiments and medicines.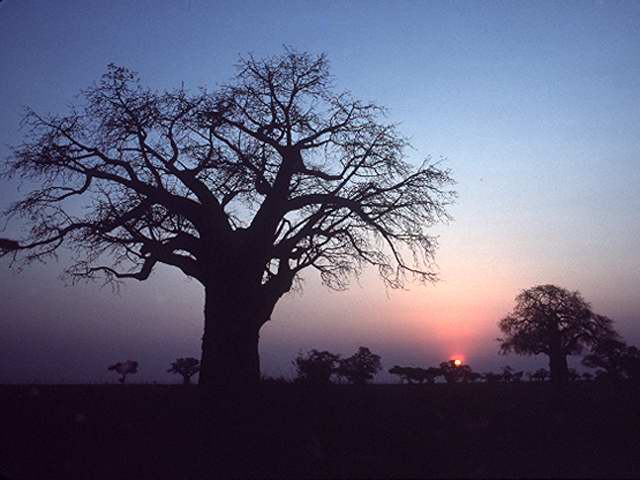 The fruit, called "monkey bread", is rich in vitamin C and is eaten. The tree is capable of storing hundreds of liters of water, which is tapped in dry periods. Mature trees are frequently hollow, providing living space for numerous animals and humans alike. Trees are even used as bars, barns and more. Radio-carbon dating has measured that age of some Baobab trees at over 2,000 years old. For most of the year, the tree is leafless, and looks very much like it has its roots sticking up in the air. There are numerous legends and myths offering explanations of how the tree came to be stuffed in the ground upside down, so it could no longer complain. The Bushmen believed that goings-on in the baobab so offended God that in his wrath he uprooted it and cast it back into the earth upside-down. It is said that if you drink its delectable sap you'll receive protection from the crafty crocodile; but don't pluck its flowers, for whosoever does so will be torn apart by lions! It is also claimed that on the day of creation, each animal was given a tree to plant and that the hyena planted the baobab upside-down and, as a result, it should never have grown. But grow it did, and today baobabs dot the Limpopo landscape.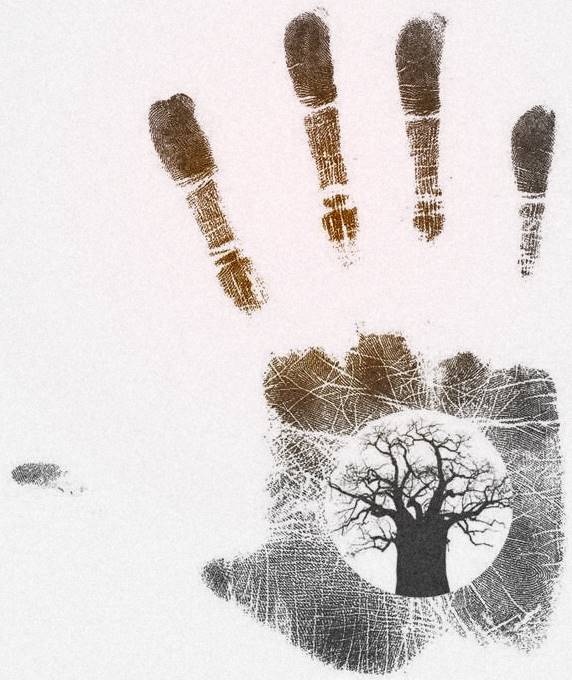 We chose to use the Baobab in our name because of the legend that if you wash a baby boy in the juices subtracted from the bark of the tree, the boy will become strong and steadfast. Our tree is Bronze, to show that we are unique. If you bathe in the unique solutions you get here at Bronze Baobab, your coaching and facilitating will accelerate to new levels. You will become strong in the work you do.